The Importance And Advantages Of Nurse Calling System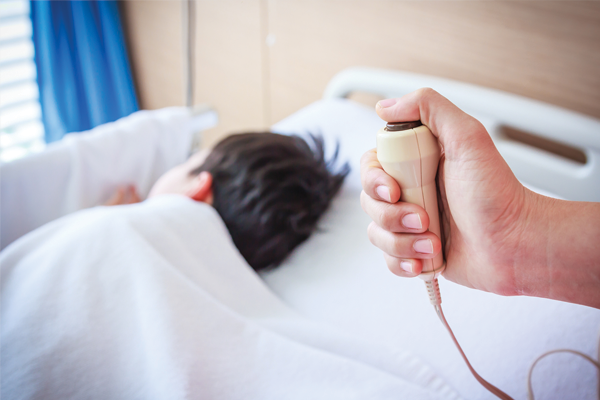 THE IMPORTANCE AND ADVANTAGES OF NURSE CALLING SYSTEM
Technology is playing an ever more crucial role in the hospital environment; whether it's a tech use to reduce labor or analyze more accurate results or to help a patient through his/her stay in the hospital, the drastic improvements cannot go unnoticed.
For several years, the nurse call button has been at the head of every bed, allowing patients to alert a nurse or other healthcare staff member remotely of their need for help. Consequently, both existing and new hospitals need to be aware of all the advantages that this nurse call technology can offer
In this article, our discussion would be centered on the ADVANTAGES and IMPORTANCE of Nurse Call system.
IMPORTANCE OF NURSE CALL SYSTEM
IMPROVED COMMUNICATION
There is an increase in the quality of communication when Nurse call systems get implemented. An advanced messaging system is included, and this system automatically forwards messages to doctors and nurses based on the patient's condition and whether or not a doctor is needed.
MORE INFORMATION AVAILABLE TO NURSES
A text message or even audio directed to the nurse or doctors device can tell them about the immediate nature of the call, such as "Code Blue in Room 145." or "Fall Alert in Room 218".  More information is available when a nurse call system gets connected to heart monitors and other medical equipment. These, in turn, inform nurses about critical acute conditions such as patient arrhythmia or dangerous high fever.
HIGHER PATIENT SATISFACTION
When patients get adequate, quick and efficient care, it makes them comfortable, more relaxed, happy and in turn, it increases their recovery rate. Nurse call system makes the above possible, nurse call system makes the work environment more comfortable for doctors, nurses, and staff. A lot of stress can be eliminated or reduced if a nurse call system gets implemented.
ADVANTAGES OF CALL NURSE SYSTEM
QUICKER RESPONSE
Perhaps the most obvious advantage, nurse call systems provide patients with access to prompt and timely care. Especially if this is a pressing necessity, you can believe that a healthcare professional will have an accurate warning. Apart from this quick reaction, it makes the job more enjoyable for the doctors, nurse, and staffs.
FEWER DISTURBANCES
Nurse call systems also reduce the amount of disturbance the patient can potentially cause. The naturally discrete nature of the process allows minimal distractions in the workplace. It helps nurses to stay organized with their communication with their patients during or throughout the day.
SIMPLICITY IN USE
Hospitals and health facilities deal with life and death every day, so because of this crucial task they carry out, every second is important and can make a difference. Nurse call systems are fast, efficient and easy to use. The simplicity of its interface requires little technical know how to begin its operation. They are no wire hanging out in the open and nurse could have the option of wearing a device to make the alerts even more immediate
With the above, it is now clear that a nurse call system has a lot of crucial ADVANTAGE and IMPORTANCE.
"ITS IMPLEMENTATION IS NECESSARY AND VITAL TO ANY HOSPITAL."