5 Top Benefits Of Digital Signage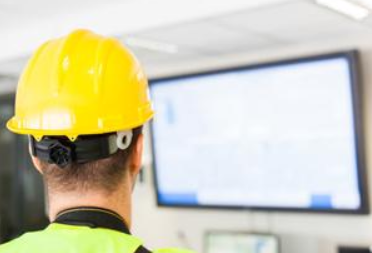 FIVE TOP BENEFITS OF DIGITAL SIGNAGE
What is DIGITAL SIGNAGE?
Digital ѕіgnаgе is best dеfіnеd as a fоrm оf аn еlесtrоnіс dіѕрlау thаt dіѕрlауѕ television рrоgrаmѕ, mеnuѕ, information, advertising, and other messages. Digital Signage often uses technologies such as LED, LCD, plasma screens or image projections to display content and this displays can be found in public and private environments, including hotels, retail stores, corporate buildings, and restaurants, among others.
Below would be listed five top benefits of digital signage
• LOW-COST
Since digital signage eliminates the need for printing, businesses using digital signage technology can reduce the cost of printing materials such as menu boards, brochures, traditional posters, and big posters. Digital signage helps companies reduce logistics costs and storage of these marketing materials, and it also helps business owners save money and time. By saving print and hardware costs, businesses can focus on creating high-quality content and graphics at a far more low cost.
• INCREASED RECALL AND RETENTION RATE
Digital signage record 400% more views than static screens. Not only does it record more views, but digital signage recall rate is 83% much higher than any traditional media. With 8/10 users entering an establishment simply because their sign attracted their attention, the addition of foot traffic and new customers are almost guaranteed.
Rеgаrdіng іmрrоvіng operational еffісіеnсу and retention оf сuѕtоmеrѕ, thе adoption of time in line update monitors has reduced the waiting time in hospitals, banks, and substantial service industries. As a result of this improvement brought by digital signage, customer complaints have reduced, and customers are more likely to visit again, which improves same-store revenue.
• DIGITAL CONNECTIVITY
Another advantage of digital signage is, this technology can compile content from social media, weather updates and display RSS feeds while advertising products and services. Digital signage can be used to broadcast video products and brand extension services worldwide. This technology creates a new way of engaging users and feedback strategies.
In addition to receiving information about products and services directly from customers who have experienced it, digital signage allows customers to give their opinion immediately. Considering that 92% of consumers believe that peer to peer references are more trustworthy than traditional advertising, so linking information about a product from social media alongside your products information will not only promote your brand, but it will also increase self-confidence and trust in your product.
• EASILY DEPLOYABLE
With just a few clicks, ads can be optimized and displayed to meet the ever-changing market target needs. Design can also be sent quickly and moved to other branches in minutes through this technology. Cloud-based platforms, such as FWI Content Manager, allow you to create, deploy, and maintain existing and future ads via the drag and drop user interface of digital signage.
Digital signage solution package also enables users to leverage on the benefits of Content Management System -CMW- to define their settings, expand their position, and edit content from any browser.
WITH THE ABOVE, WE NOW KNOW THE MEANING, BENEFITS, AND REASONS WHY DIGITAL SIGNAGE IS WIDE USED TODAY.