Five Reasons Why Everyone Uses Intercom System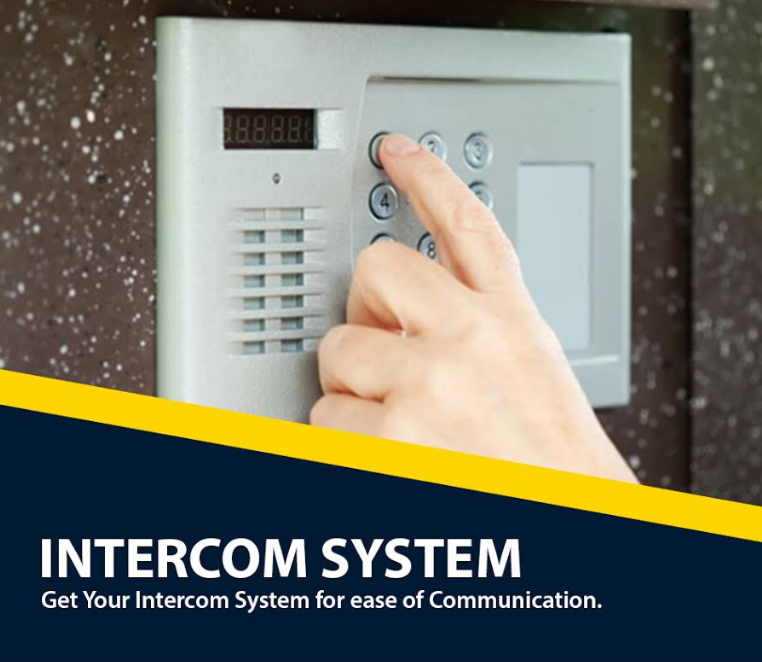 What is an INTERCOM SYSTEM?
An intercom system is a two-way communication electronic device that contains circuitry to transmit and receive audio or video transmissions. It widely used across schools, hospitals, public spaces, or campus etc. Time has proved that no matter how long this system has been around, it is imperative and can never be absolute.
THIS ARTICLE WOULD BE DISCUSSING FIVE REASONS WHY EVERYONE USES INTERCOM SYSTEMS:
• IMPROVED COMMUNICATION
When you call an employee or co-worker using your phone, you're not sure if they got the call, but with an intercom system, employees can respond instantly with the push of a button, even if they're busy. An intercom system is ideal for quick messages, such as asking someone to check their email for an important update. With an intercom system, It takes seconds to get in touch with someone while it could take minutes or longer with phones because of the working environment. With internal intercom systems, you get instant communication no matter where the employee might be within the facility, instead of the signal going to their desk, it goes to their Smartphone, so you never miss anyone.
• USED FOR GENERAL AND EMERGENCY ANNOUNCEMENTS
Phone systems don't usually allow office-wide announcements. If your company needs to send a quick announcement to everyone, for example, a distinguished visitor is around, and you want to pass on that information to all your employees, with a push of a button, you can talk to everyone.
Also, intercom system makes emergency announcements more straightforward than ever. Using an alarm can work fine in this scenario, but how many employees would know what that alarm sound mean? A quick announcement over an intercom system can pin point the actual emergency to everyone, and instantly everyone knows how to tackle or react to it.
• CCTV COMPATIBLE
Intercom systems are mostly used as an additional security layer in a facility. Rather than allowing unauthorized personnel to gain access to a building, a postal employee can see everyone from inside the building using an intercom system. Both parties can then communicate reciprocally, and if eligible, access can then be granted. This process adds additional security to the access points of a building.
• CAN BE USED DOMESTICALLY:
Intercoms systems help parents in following their children's activities and security within the compound. Intercom system also helps parents watch their children when playing outside the compound. Yes, they can be a telephonic communication between parents and children through an intercom system, but modern doorbells also come with CCTV cameras that can be linked with an intercom system to track the activities of the children.
• WORK ALONGSIDE REMOTE MONITORING
Remote monitoring and on-site guards are always great security measures. Intercom systems make these security precautions even more effective. For instance, if someone's remotely monitoring your cameras, a quick call informs you about any potential security issues. You then make use of an intercom system to let employees know what to do. If you have guards, it's easy to contact them via intercom to respond to security incidents. You don't have to worry about them being in a dead zone with their radio or phone. Guards can also use an intercom system to communicate with each other when dealing with security incidents.
With all the point stated above, we can see why everyone uses an intercom system, its benefit and versatility cannot be side lined in whatever way possible.